Fair Trade Info
Coffee
Coffee growers offer tours to vacationers
Coffee growers offer tours to vacationers
Coffee growers attract tourist interest.
By Jayne Clark, USA TODAY

KEALAKEKUA, Hawaii — As a fourth-generation Hawaiian whose familial roots burrow deep into the volcanic soil of the Big Island, Tom Greenwell had no intention of venturing into the tourist trade. That is, until the day a carload of European vacationers seeking a shortcut to the ocean turned onto the rutted road leading onto his coffee farm here.

"My dad and I were sitting on the porch having a cup of coffee, and they said they hadn't had decent coffee since they left home," Greenwell recalls. "My dad was very offended."

And so the two sought to enlighten these accidental tourists, first by showing them around the place, and, ultimately, by pouring them a cup of homegrown brew.

"Their first comment was that the farm was one of the most interesting parts of their trip. And the second comment was that it was the best cup of coffee they'd had," Greenwell says.

Occasional visitors continued to happen across the farm, and the Greenwells showed them similar hospitality. In 1993, they hung a sign at the entrance to formalize the tours, causing some fellow coffee growers to shake their heads. One neighbor "told me I was crazy. Until one day he watched me sell 20 pounds of coffee in five minutes. Four months later, he opened for tours."

And so it goes from the gentle slopes of the Big Island's Kona region to the lush forests of Costa Rica to the fertile hillsides of Kenya, where visitors are increasingly detouring onto coffee farms to explore the origins of a drink that Americans alone consume more than 300 million cups of daily.

The experiences range from informal farm tours to sophisticated coffee-tasting venues where aficionados utter descriptives — smooth, sparkly, robust, mellow — more often associated with beverages sipped from stemware than cups. And like winery tours, they delve into the process of how a plant is transformed to a drink, from the harvesting of the coffee cherries to the wet and dry milling of the seeds, or beans, to the roasting.

"Coffee is a hot topic, a trendy thing that people are looking to learn more about," says Kimberly Easson, whose company, JavaVentures, escorts tours to Latin American coffee regions and beyond. "It's a chance to get off the beaten path and connect with people in a totally different way."

Indeed, beyond the raw technicalities, these agricultural tours open a window into the culture and history of a region. And nowhere is so-called coffee tourism better developed than on the western slopes of Hualalai in the compact Kona coffee-growing region of the Big Island.

Here, a patchwork of small farms and former plantation towns hug narrow two-lane roads that wind through mist-shrouded tropical terrain. A fortunate combination of climate and soil, among other environmental factors, have collided to create ideal conditions for a superior coffee bean. And Kona coffee is, indeed, superior — both in taste and price, at about $25 a pound when bought from the source. Its costliness is due, in part, to the high price of land on an island that has, of late, become a getaway for the super-rich. (Witness the 37 Learjets parked on the tarmac at Kona International Airport airport last winter.)

Kona coffee also is relatively scarce, with, at most, 3,500 acres under cultivation (down from 6,000 at its peak in the 1950s). Moreover, coffee pickers in Hawaii command higher wages than in the Third World locales where most of the planet's coffee is grown.

For visitors to the Big Island, a caffeine-fueled jaunt along the back roads offers a glimpse of Hawaiiana that is far from the often-contrived hula-dancing, fire-eating, Don-Ho-crooning fare of mainstream tourist fodder.

Dozens of hand-painted signs nailed to trees announce "Buying coffee — cash" and signal it's harvest time (from late July to late March, depending on the elevation). Most of Kona's 650 coffee farmers are small operators who sell cherries (the fruit of the coffee tree) to growers with processing facilities. Greenwell, who considers his 250-acre farm to rank on the large side of medium-scale operations, buys and processes coffee from about 300 growers and sells it via mail or direct under his own label, for instance.

Farther down Route 11 at the Kona Coffee Living History Farm, all 20,000 or so pounds produced annually here are snapped up by visitors. The site is the former Uchida family homestead, a seven-acre farm locked in a 1925-45 time warp.

Coffee came to the island in 1828 and flourished. But the industry had slipped into decline by the 1920s, when Japanese workers like the Uchidas began exiting the pineapple and sugar cane fields here and on other islands in search of a more promising and independent life. They leased small plots like this one and reinvigorated the industry.

While many of their children went into other pursuits, some, like Marion Harada, persevere. The 86-year-old has gained some fame as a master coffee roaster. Using the same Mexican-made model roaster she has owned since 1962, Harada uses her ears (awaiting the sound of the second crack of the bean) and her eyes (to assess color) in determining the ideal roast.

"I can make not-too-good coffee taste good and good coffee taste better," she declares.

Some of the more elaborate of the 40 operations that welcome visitors on Kona's coffee trail were created by relative newcomers. Joe Alban, a Southern California surgeon, and his Hawaiian-born wife, Deepa, did their first coffee planting in 1995 using a unique vineyard-style trellising method they've since patented. The attractive setup includes a coffee and pastry bar on a lanai overlooking the coffee vineyards and the ocean beyond. A retail shop is stocked with their Kona Joe coffee, coffee-related products and Deepa Alban's artwork.

Among the most beautiful of the facilities is the Japanese-owned Doutor Coffee Co. and Mauka Meadows Farm near the quaint art-gallery-filled village of Holualoa. A 30-acre tract open to visitors sports manicured gardens, an expansive pavilion that fronts a decorative infinity pool and spectacular coastal views beyond.

At Greenwell Farms, plans are underway to convert an empty roadside farm building into a visitor center. But for now, the operation is run out of a 1930s wagon parked under a shade awning. The setup isn't fancy, but that doesn't prevent a steady stream of passersby — about 50,000 annually — from venturing onto the farm where they can sample the Dark Roast ("robust, sweet, smooth," reads a descriptive card) or any of seven other varieties. Among the visitors on this day is Dale Sandore, just in from Mission Viejo, Calif., and still sporting the welcome lei they draped around his neck at the airport. He has come to stock up on Greenwell's Private Reserve at $29.95 a pound.

"I only drink Hawaiian coffee," he says, a bit ruefully. "Thank goodness the oil business has been good to me."

Greenwell, pouring another dark stream of Kona coffee into his cup, has heard it all before. "People aren't happy about paying $25 a pound. They yell at me," he says. "But they've got to have it."

http://www.usatoday.com/travel/destinations/2005-10-13-java-jaunts_x.htm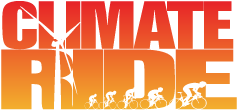 Want to learn more?
click
.