Get Involved
Useful Links
Fair Trade Groups
Fair Trade Groups
Learn more about Fair Trade through these organizations.
#
Web Link
Hits
1
Fair Trade Resource Network
Raises consumer awareness about improving people's lives through Fair Trade alternatives.

1606
2
Oxfam America
Oxfam America is a member of Oxfam International

1705
3
Fair Trade USA
Provides a Fair Trade certification program for products and businesses

1365
4
Global Exchange
A membership-based international human rights organization dedicated to promoting social, economic and environmental justice around the world.

1439
5
Green America
Green America's mission is to harness economic power,the strength of consumers, investors, businesses, and the marketplace to create a socially just and environmentally sustainable society.

1359
6
Fair Trade Federation
An association of fair trade wholesalers, retailers, and producers whose members are committed to providing fair wages and good employment opportunities to economically disadvantaged artisans and farmers worldwide.

1514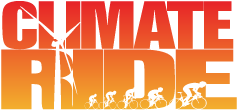 Want to learn more?
click
.