Shop Fair Trade and Ethical Apparel
Local and CFT Members:
Online Shopping
Fair Indigo: www.fairindigo.com
Hae Now: www.haenow.com
Maggies': http://www.maggiesorganics.com [Socks, tights, tees]
Synergy: www.synergyclothing.com [Women's only, skirts, dresses, shirts, yoga]
Marigold: www.marigoldfairtradeclothing.com [Mostly women's fashion]
Indigenous: http://www.indigenous.com
Trade for Change: www.tradeforchange.com/ [Retail site for global mamas--dresses, skirts, tops, etc]
Good and Fair Clothing: www.goodandfairclothing.com [Mostly boxers and under garments but some tees]
Global Girlfriend: https://www.globalgirlfriend.com [Shirts, skirts, tees, etc.]
Dsenyo: www.dsenyo.com [includes some clothing]
Sites with products from multiple groups:
JOIN OUR TEAM
Registration is open for the 2015 Bank of American Chicago Marathon, and, as in years past, we have our own fundraising team! We have 10 guaranteed spots, and they're bound to go fast. Commit to raise money to fund CFT's important work, and sign up to run the marathon with our team, Register here.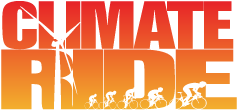 Want to learn more?
click
.