Shop Fair Trade and Ethical Apparel
Local and CFT Members:
Online Shopping
Fair Indigo: www.fairindigo.com
Hae Now: www.haenow.com
Maggies': http://www.maggiesorganics.com [Socks, tights, tees]
Synergy: www.synergyclothing.com [Women's only, skirts, dresses, shirts, yoga]
Marigold: www.marigoldfairtradeclothing.com [Mostly women's fashion]
Indigenous: http://www.indigenous.com
Trade for Change: www.tradeforchange.com/ [Retail site for global mamas--dresses, skirts, tops, etc]
Good and Fair Clothing: www.goodandfairclothing.com [Mostly boxers and under garments but some tees]
Global Girlfriend: https://www.globalgirlfriend.com [Shirts, skirts, tees, etc.]
Dsenyo: www.dsenyo.com [includes some clothing]
Sites with products from multiple groups: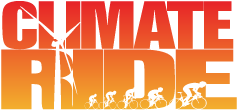 Want to learn more?
click
.