World Fair Trade Day 2012
Chicago will join ranks with Barcelona, Rome and London on May 9th to celebrate World Fair Trade Day in Daley Plaza from 9-6pm. The celebration, co-sponsored by Chicago Fair Trade and the City's Department of Business Affairs and Consumer Protection will feature a global marketplace, interactive activities and West African drumming. The noon program will include remarks by Karen Weigert, Chief Sustainability Officer for the City with emcee Jerome McDonnell of WBEZ's World View
The event will also feature the launch of the Chicago Fair Trade's "Fair Trade Tour" – which will elaborate stops at key locations in Chicago that have been important in building consumer awareness in the campaign to make Chicago a fair trade city, which was achieved a year ago and connect Chicago to a network of 1000 other committed towns and cities globally. The Tour includes eight stops that highlight the role of local Chicago businesses in building global partnerships that both enrich our city and sustain communities around the world
Fair trade is a world-wide movement aimed toward reducing poverty by providing farmers and artisans in developing countries a fair wage for their work. Chicago Fair Trade, the organizer of the World Fair Trade Day activities in Daley Plaza, led the campaign to make Chicago a Fair Trade City by educating Chicagoland residents about fair trade and increasing the number of fair trade outlets.
WHEN: Wednesday, May 9, 2011 – 9 a.m.-6 p.m.
WHERE: Daley Plaza, 50 W. Washington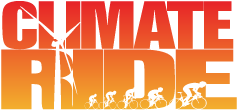 Want to learn more?
click
.