Tsi-Tsi-Ki Felix
Tsi-tsi-ki Félix
Tsi-tsi-ki Félix is principal anchor of Telemundo Chicago's flagship news broadcasts. She is the lead anchor for any and all breaking news, election coverage, and the 5pm and 10pm local news.
Through her distinguished work, Ms. Felix has tackled challenging issues facing Latinos today, from immigration to healthcare to education. She has also served as a national correspondent for Noticiero Telemundo, the national newscast and national news program. Ms. Felix' anchoring and reporting has been recognized with numerous awards, among them, the Emmy for "Outstanding Achievement by a News Anchor". Ms. Felix was also featured on the cover of "Today's Chicago Woman" in May of 2008 with the title " Telemundo's Energizing Force".
She is a dynamic, energetic,enthusiastic, and a proud native of Michoacán, Mexico.
JOIN OUR TEAM
Registration is open for the 2015 Bank of American Chicago Marathon, and, as in years past, we have our own fundraising team! We have 10 guaranteed spots, and they're bound to go fast. Commit to raise money to fund CFT's important work, and sign up to run the marathon with our team, Register here.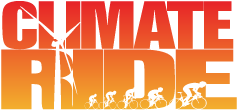 Want to learn more?
click
.