Student Activists Honor Rana Plaza anniversary with Action
World View broadcast on the anniversary of the Rana Plaza collapse highlights local work to bring sweatfree practices to institutions around the city.
Students from Kelly High School Social Justice Club
JOIN OUR TEAM
Registration is open for the 2015 Bank of American Chicago Marathon, and, as in years past, we have our own fundraising team! We have 10 guaranteed spots, and they're bound to go fast. Commit to raise money to fund CFT's important work, and sign up to run the marathon with our team, Register here.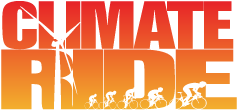 Want to learn more?
click
.