U.S. Procurement Examined
N.Y. Times December 23,
2013
U.S. Flouts its Own Advice in Procuring Overseas Clothing
WASHINGTON — One of the world's biggest clothing buyers, the United States government spends more than $1.5 billion a year at factories overseas, acquiring everything from the royal blue shirts worn by airport security workers to the olive button-downs required for forest rangers and the camouflage pants sold to troops on military bases. Read Full article
JOIN OUR TEAM
Registration is open for the 2015 Bank of American Chicago Marathon, and, as in years past, we have our own fundraising team! We have 10 guaranteed spots, and they're bound to go fast. Commit to raise money to fund CFT's important work, and sign up to run the marathon with our team, Register here.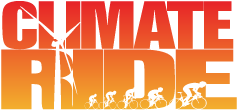 Want to learn more?
click
.