One woman's quest to bring the concept of 'fair trade' to Taiwan
http://www.chinapost.com.tw/dream/2013/12/09/395538/One-womans.htm
TAIPEI, Taiwan -- It might sound like the straightforward story of a young entrepreneur: a loving couple set up a cafe promoting social responsibility and healthy products in Taipei, and their effort gains traction in a society increasingly conscious of civic participation, social righteousness and food safety.
But the story of OKOGREEN, Taiwan's first Fairtrade International-certified trading company founded by Yu Wan-ju, her husband Xu Wen-yen and their friend, is anything but straightforward.
"Fair trade was still a new idea to many at the time I started my business. People don't understand what it is," Yu told The China Post. "My family was worried; some thought it's a 'loser's move' to start a cafe that makes no money."
In part due to the resemblance of the Fairtrade International logo to the Taoist symbol for Tai Chi, "people even wondered if I was in some kind of cult," Yu said with a smile.
Yu started her enterprise in an unlikely place — Wikipedia.
In 2006, Yu and Xu, her then-boyfriend, started working on a Chinese entry on fair trade in the online encyclopedia. Yu was then a marketing manager at an international skincare brand, and Xu, with long-term experience in social involvement, was working in the green industry.
"We wanted to introduce the idea of fair trade to Taiwan but we realized there was a lack of Chinese material," Yu explained. Yu was first exposed to the idea in a summer study tour in the U.S. that she took after graduating from high school. There, she witnessed protests again "blood coffee," the production and sale of coffee that results in the exploitation of farmers.
It was, however, not merely the sense of social responsibility that drew her to fair trade. Seeing the strong growth posted by fair-trade businesses in the global market, Yu saw potential.
"Unlike the complexity of systems certifying organic food, fair trade is organized behind a unified, practical system with an easy-to-spot symbol," said Yu, referring to Fairtrade International.
Fair trade is a social movement aiming at helping producers in developing countries by establishing better trading conditions and promoting sustainability. Fair trade organizations such as Fairtrade International, one of the field's major players, certify products from the developing world and international traders that meet fair-trade standards, which usually include higher payments to exporters as well as higher social and environmental requirements.
Fairtrade International, for example, provides fair-trade labels to developing countries' exports, such as bananas, cocoa, coffee, cotton, dried fruit, fresh fruit, fresh vegetables, honey, juices, nuts, oil seeds, purees, quinoa, soybeans, pulses, rice, herbs, spices, sugar, tea and wine. It also provides certification for non-food products such as cotton, cut flowers, ornamental plants and sports equipment.
Certified producers must meet a set of standards. They must be made by small-scale producers. The majority of the producers must be small stakeholders who run their farm mainly by using their own and their family's labor and don't depend on hired workers all the time. Profits should be equally distributed among the producers and members should adopt a democratic decision-making process. The standards also require union rights and wages equal to or higher than the regional average or legal minimal wage.
Traders, on the other hand, are required to pay prices that aim to cover the costs of sustainable production. Traders should also pay an additional sum for producers to invest in development, as well as front partial advances when required by producers.
Yu did not aim to become a Fairtrade International-certified trader at first. Armed with the Chinese Wikipedia entry completed in 2007 and other information, Yu tried to sell the idea of fair trade to Taiwan coffee wholesalers. The wholesalers were not interested.
"People's minds clotted when they heard the term 'fair trade,'" Yu said, who indicated they found the idea as complicated as trade treaties.
In December 2007, Yu and Xu decided to set up their own store and applied for certification by Fairtrade International. It was quite a challenge. "The certification and verification process was lengthy and demanding and we were working on this on the side," Yu said. With an initial capital of NT$1.5 million, they opened OKOGREEN and OKOGREEN Coffee — "oko" is German for "eco," the company website explains — in April.
"While there are shops selling certified fair-trade goods, we were the first in Taiwan to apply for the official label as a trader. It was a difficult process. The labeling organization had to set up an entirely new procedure for us as the first applicant from Taiwan and probably the Chinese-speaking world," she said.
"I still remember how my hands shook when I handed my first cup of coffee to a customer," Yu said. "I did not know how much he would pay." Until recently OKOGREEN Coffee held a no-fixed-price policy, in part to attract customers and in part to educate them on the new concept of fair-trade coffee. "You pay what you think is fair," she said.
That policy was cancelled, as it was determined to have served its educational purposes, Yu explained. "Also, it was becoming less and less relevant as the cafe is increasingly frequented by older customers."
Their small business has been growing steadily but slowly due to the limits of their modest initial capital investment and to the higher prices and advance payments fair traders are required to pay producers. Until June this year, the OKOGREEN team had no fixed income and had to look for side jobs such as speech-making.
Nevertheless, the business has grown and now it has a turnover of nearly NT$10 million, according to Yu, and things are looking good for her team. Angel investors have come onboard and they opened a new shop — Fair Market — on Dec. 5.
For Yu, the journey is still just beginning. "We might have passed the first hurdles but there is still a long road ahead. We want to become a leader in Taiwan's fair-trade industry and help more people to set up fair trade businesses. We also want to help local farmers by introducing quality Taiwanese farm products."
It is not just about doing good but also about creating a sustainable and healthy way of living. "In recent food scares, people generally focused on food checks and safety qualifications. But they don't realize those are measures fixing the problem from behind. To solve the problem at its source, one has to provide good working conditions and fair prices to farmers."
JOIN OUR TEAM
Registration is open for the 2015 Bank of American Chicago Marathon, and, as in years past, we have our own fundraising team! We have 10 guaranteed spots, and they're bound to go fast. Commit to raise money to fund CFT's important work, and sign up to run the marathon with our team, Register here.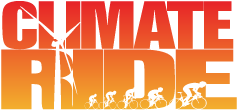 Want to learn more?
click
.