A Fair Game
Abhishek Jani, CEO, Fairtrade Foundation India, talks about the need for Indian consumers to engage with the fair trade process
The fair trade movement seeks to provide small Indian producers (farmers and plantations workers) access to international markets and improve their social and environmental standards. It also works towards ensuring equal pay for men and women, and improving rural communities by investing in them. "After 19 years of helping small-scale farmers, we are excited that the movement has come to the Indian market. Now we want Indian consumers to engage with the fair trade process," says Abhishek Jani, CEO, Fairtrade Foundation India, who was in the city to meet organic producers.
Abhishek says there is a pressing need for an awakening among people to buy products that are a part of this movement because every year many farmers are quitting agriculture. "It's not like they are going to better jobs. They are finding jobs as farm workers elsewhere," he says. While such serious issues need to be addressed, they receive only sporadic attention when celebrities lend their name to them, feels Abhishek. "This is not about creating a wave of pity. We are looking at a situation where everyday people can be part of a large movement that helps Indian producers maintain their dignity. We ensure producers are given a fair price, plantation workers get their due, and women farmers are paid equally. We believe in empowering not through doles but investments in the farming community."
Read more here:
http://m.thehindu.com/features/metroplus/society/a-fair-game/article5329702.ece/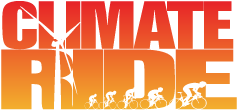 Want to learn more?
click
.