50,000 Bangladeshi Garment Workers Strike Over 'Inhuman' Wages
Tens of thousands of garment workers have downed tools and taken to the streets to urge the government for an increase in the minimum salary.
4 million employees work in the country's $20-billion garment export industry - 60 percent goes to Europe - and earn about $38 a month. They are demanding a raise to $103 a month.
See more here: http://rt.com/news/bangladesh-garment-workers-wages-198/
JOIN OUR TEAM
Registration is open for the 2015 Bank of American Chicago Marathon, and, as in years past, we have our own fundraising team! We have 10 guaranteed spots, and they're bound to go fast. Commit to raise money to fund CFT's important work, and sign up to run the marathon with our team, Register here.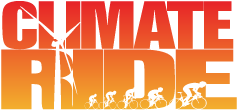 Want to learn more?
click
.