FTUSA Finalizes Multi-ingredient Label Policy
By Jeff Goldman | Fair Trade Resource Network | (0) Co-operatives, Global News, Society, Global Affairs, Consumer, Development, Environment, Fairtrade, Producer or Worker, Social Enterprise
Fair Trade USA (FTUSA) has finalized its labeling policy for products with multiple ingredients after over six months of consultation. The rules continue to allow brands to use "Fair Trade Certified" for products with 100% Fair Trade ingredients and "Fair Trade Ingredient(s)" for products with at least 20% Fair Trade ingredients. According to Confectionerynews.com, there was a significant change for the "Ingredients" label. Before, all ingredients that were commercially available as Fair Trade were required to be Fair Trade. Now, only ingredients that are commercially available and predominantly sourced from the Global South are required to be Fair Trade. That change could adversely impact sugar farmers, according to advocacy group Fair World Project (FWP). One policy change welcomed by FWP is the new requirement to include the % of Fair Trade ingredients by dry weight on the packaging.
See FTUSA multiple ingredient label policy
JOIN OUR TEAM
Registration is open for the 2015 Bank of American Chicago Marathon, and, as in years past, we have our own fundraising team! We have 10 guaranteed spots, and they're bound to go fast. Commit to raise money to fund CFT's important work, and sign up to run the marathon with our team, Register here.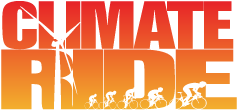 Want to learn more?
click
.