News
First Ever Fair Trade Shoe Factory
First Ever Fair Trade Shoe Factory
http://www.just-style.com/news/olibert%C3%A9-footwear-factory-wins-fair-trade-approval_id119202.aspx
ETHIOPIA: Oliberté footwear factory wins
Fair Trade approval
By Richard Woodard | 26 September 2013
An Ethiopian factory used by leather shoe and handbag company Oliberté has been Fair Trade certified by Fair Trade USA – claimed as a world first for a footwear manufacturing facility.
The Addis Ababa facility, which opened last year, has now started shipping the world's first Fair Trade Certified shoes to retailers all over the world.
Employing 59 workers, it will produce more than 25,000 pairs of shoes over the next year.
The factory had to meet 255 Fair Trade USA standards in a two-day, on-site audit evaluating a number of areas, including working conditions, employee access to good wages, safe working conditions and the right to form a union.
"Becoming the world's first Fair Trade Certified footwear manufacturing factory was a rigorous process, but we did it because we believe this partnership will make us better as a company and employer," said Oliberté founder Tal Dehtiar.
"Our goal is to be a voice for ethical manufacturing so that factory workers around the world can provide a better life for themselves and their families."
More about their Fair Trade Story Here: http://www.oliberte.com/pages/fair-trade-certified/
Vist the store here: http://www.oliberte.com/shoes/
You can buy them in Chicago here:
City Soles
2001 W. North Avenue
Chicago, Illinois
60647
1.773.489.2001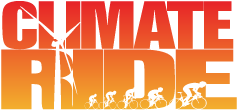 Want to learn more?
click
.