Evanston TTV Charitable Contribution Shopping Night

SAVE THE DATE: FAIR TRADE, CHARITABLE CONTRIBUTION, and HOLIDAY SHOPPING 
WHEN: Thursday November 21st from 6-9PM - we'll serve wine and snacks!
WHERE: Ten Thousand Villages Evanston 719 Main St (very near MAIN ST Purple Line stop)
It's a win-win-win!! Buy wonderful holiday gifts, support fair trade - and 15% of sales will go directly to RAIN-Uganda, NGO run by Dr. Samson Wamani, bringing HIV and cervical cancer screening and other health initiatives to rural villagers in eastern Uganda. 
(Buy Chanukah, early Xmas, and even Thanksgiving gifts!)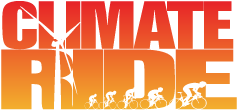 Want to learn more?
click
.