Fair Trade Market at St. Clement

Get an early start on your Christmas shopping and help support indigenous artisans from around the globe!

 

St. Clements is holding its 4th annual Fair Trade Market Sunday, November 3rd, from 9:00 a.m. -1:00 p.m. in Fireside Hall at Saint Clement School.

Vendors will be represented, offering quality, eco-friendly clothing, jewelry, accessories, home décor, beauty and bath products, children's gifts, and delicious gourmet treats. These items are all ethically-sourced, as the vendors work closely with artisan groups from third world countries where the workers are receiving a just wage for their work.  Goods featured at the Fair Trade Market use recycled and natural materials.

 

 As consumers, we have the power to affect positive world change by supporting sustainable and fair trade business practices in our purchasing choices.

Location : St. Clement 2524 N. Orchard St. Chicago, IL
List of vendors at www.stclementchurch.org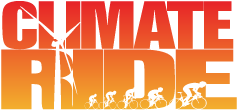 Want to learn more?
click
.