Great Lakes Bioneers Chicago

Nov. 1-3, 2013: Celebrating Community Resilience

Great Lakes Bioneers Chicago invites you to our second annual gathering, at Roosevelt University. Join a movement of visionaries and innovators working to address our biggest social and environmental issues with solutions inspired by nature.

Engage with inspiring keynote speakers, interactive workshops, performing artists, interdisciplinary panels, local exhibitors and plenary sessions to Celebrate Community Resilience. Keynotes by Sandra Steingraber, David Orr, Albert Bates, John Michael Greer, Gunter Hauk, Ameena Matthews, Rev. Billy Tallen and more. Earn professional development credit and be part of designing and executing a long-term action plan for Chicago!
http://bioneerschicago.org, #chibioneers

 

Look for the CFT table!

Location : Roosevelt University, Chicago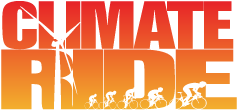 Want to learn more?
click
.