Evanston Green Living Festival

The Evanston Green Living Festival is an annual event that was started to encourage individuals to make meaningful changes to their everyday life that will reduce their personal carbon footprint.

The festival promotes this green lifestyle by providing a venue where local green vendors, exhibitors, and speakers can present to an interested audience.  Featured attractions in 2012 included the NU Tiny House, a great selection of all-electric and hybrid autos, a comprehensive group of water related displays offered primarily from City of Evanston departments, a presentation by local water expert Dick Lanyon, solar panel exhibitors, I-Go car sharing, PACE Suburban Bus, and more!

 

CFT friends from the NorthSide Suburban Fair Trade network will have a table there!

 

Location : Evanston Ecology Center - 2024 McCormick Blvd, Evanston, IL 60201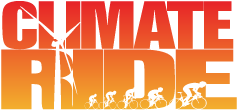 Want to learn more?
click
.