Global Activist Expo

Stop by tables of our own Fair Trade global activisits including Five Accessories, Mata Traders, Malia Designs, Just Haiti, Greenola, and Mayaworks to show your support as well as learn from projects all around the world.

"The Expo is an opportunity for people to see their community and their world as a caring, thoughtful, and generous place," says emcee Jerome McDonnell. "Join us as we make a difference with our love, respect, and compassion."

The struggles we face are bigger than any one person, but we can each take a step to make a difference. Join Worldview host Jerome McDonnell and meet lots of engaged, world-focused people. You'll learn about all the work that folks who've been featured on Worldview's long-running series, Global Activism, have been up to, and they'll show you how you can get involved.

Location : 725 W. Roosevelt Rd.
Contact : www.wbez.org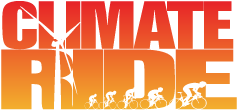 Want to learn more?
click
.