Members & Friend Meeting Featuring Chocolate Bake Off

Our first meeting of the year will feature a look at chocolate - both fair trade (that we all know so well!) and a look at a "big chocolate" company MARS!  Shayna Harris will help us learn about their sustainability goals. Join the conversation as we look at the role of conscious consumers!

ALSO, bring a favorite chocolate dessert or treat (along with the recipe) to join our bake off - with attendees tasting and voting.  We'll collect the recipes to include in our new member packets for the year.

  

Location : 637 S. Dearborn, 1st floor
Contact : Nancy Jones 312-212-1760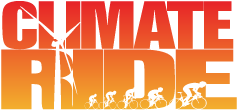 Want to learn more?
click
.