Blog
mothers
Posted in Blog on Friday, 04 May 2012 by Administrator
Mother's Day is the official day of the year that mothers and mother-figures receive special recognition for the work that they do. Observed all over the world at various times, Mother's Day is a chance to take a break from the routine and celebrate.
In the US, Mother's Day traces its roots to the work of several women for different reasons. Some of the first groups gathered for peace for families whose sons died in the American Civil War; some rallied for disarmament in the 1870s; while others assembled around issues of temperance. All of these were smaller celebrations, not making it to the state or national level. It wasn't until 1910 that West Virginia became the first state to make Mother's Day an official holiday, and several states promptly followed. In May 1914 Congress passed a law declaring the second Sunday in May as Mother's Day.
With such a rich history it is almost shocking to see the commercialism that Mother's Day has become today. More than that, it is disheartening to know that people are being hurt and exploited by our socially obligatory gifts. What is meant to be a time of thoughtfulness ends up being just another careless purchase.
The International Labour Organization has been tracking the many areas of labor. They have shown that over 70% of global poverty is in rural areas. It is also these areas that rely on agriculture as the primary way to make a living. It is women and children who are affected most directly by this unemployment and underemployment for a variety of social and political reasons.
But it doesn't have to be that way. We can honor the women in our lives and make a greater impact by choosing Fair Trade. The Fair Trade certification ensures that, among other criteria, products are made an environmentally sustainable way, that the producers are paid a living wage, and that the cooperative is run democratically giving women a voice.
So when you are out picking up something special for the mother in your life choose Fair Trade! Scarves, jewelry, chocolate, household textiles, and even flowers are available. And as an extra bonus to this, many of the locally owned fair trade stores in Chicago are also owned and managed by women. Check them out here!
Tags conscious consumer, City of Chicago, history, women, mothers, holiday
JOIN OUR TEAM
Registration is open for the 2015 Bank of American Chicago Marathon, and, as in years past, we have our own fundraising team! We have 10 guaranteed spots, and they're bound to go fast. Commit to raise money to fund CFT's important work, and sign up to run the marathon with our team, Register here.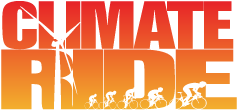 Want to learn more?
click
.