Blog
Growing Hope: A Fair-Trade Plus Collaboration with Haitian Coffee Farmers
Growing Hope: A Fair-Trade Plus Collaboration with Haitian Coffee Farmers
Posted in Blog on Tuesday, 14 June 2011 by Administrator
Written by Angela Paviglianiti, Just Haiti CFT business member
In January, I journeyed with a group of students from Chicago's Catholic Theological Union (CTU) to the Baradères region of Haiti as part of an immersion course in social and economic justice. This trip was made possible by the ongoing relationship between CFT member organization Just Haiti, and a local coffee growers' association, Kafe Devlopman Baradè (KDB). Just Haiti and KDB have collaborated since 2007 to foster community development through the export of fair-trade plus coffee. As students at a school of church ministry, some of us preparing to do missionary work in the developing world, we had talked a lot in our classrooms about solidarity. We learned about walking with those we encounter rather than observing them from a distance and of establishing relationships of mutuality and trust rather than perpetuating dynamics of exploiter and exploited, of helper and helped. As guests in the coffee growers' communities, we were granted the opportunity and responsibility of witnessing this "talk" translated into action.
Our journey to Baradères involved a several hours' trek across the countryside in a Land Cruiser, much over what would not qualify as a "road" by metropolitan US standards. I never imagined feeling so battered after a car ride! Our group arrived on a Saturday evening, and had much of the following day to recuperate as we anticipated attending a meeting of KDB on Monday morning. Many of the fifty or so growers who arrived (mainly, on time!) had also traveled a number of hours to Baradères from their homes in the surrounding mountainous communities—on foot. Unlike us, they neither rested, nor slurped from water bottles. Instead, they got right down to business.
The first point of business, however, was a not matter of dollars and cents, but of naming and claiming a shared identity. Each association member introduced his or herself and the region he or she represented. In addition, many individuals gave a personal testimony to the relevance and importance of coffee in their lives. They shared remembrances of ancestors who grew coffee, like them. They acknowledged the painful part slavery once played in raising coffee. They mourned the loss of livelihood and a once treasured crop as the advent of mass-produced, sun-grown coffee farming destroyed coffee's financial viability for small-scale farmers. Yet, ultimately, as they described their work to re-establish once abandoned plants, and to nurture existing ones so their yield will be increased, they reclaimed a heritage that is sprouting the seeds of new life in their communities. Together, these story threads wove together a people's sacred history.
As I listened to these stories, I questioned even more deeply how first-world partners such as Just Haiti can participate in community collaborations without desecrating this sacred ground. How can fair-trade organizations empower a community to pursue a higher quality of life while honoring a people's past, and the traditional lifestyle that has emerged from their histories? Just Haiti's hope is that KDB will one day independently operate all aspects of the business, so that they will receive the greatest possible profit from their labors. (link to http://www.justhaiti.org/project.htm). To this end, Just Haiti partners promote initiatives that foster independence within the association. For instance, rather than distribute grant monies to the association, Just Haiti has extended a zero interest business loan, repayable over five years, to finance the purchase of equipment and the construction of sites for processing (link to http://www.justhaiti.org/).
At this meeting, Just Haiti partner (and trip professor) Kim Lamberty, put forth a request from the organization that would also contribute to KDB's growing independence as a business. Just Haiti, currently run solely by volunteer efforts, had not charged the coffee growers for its services. Kim put the matter simply and directly to the association members: "That's not a good way to run a business." Just Haiti asked that the famers to begin to contribute a small portion to aid in the organization's expenses, and to open the possibility in the future for paid staff. I nervously shifted in my seat as Kim spoke, watching the growers' faces. Expressions of concern transformed into nods. One grower stated that they were not the "children" of their supporters, and were ready to take on this responsibility as maturing business owners.
When one of my fellow students asked the association leadership how their involvement in KDB has impacted their lives, one responded definitively, "I paid my children's school tuition, and I bought ten bags of cement." I think several of our group members were taken aback by the response: We had our development workers' hats on, and like Just Haiti, envisioned the long-term impact of a community-operated business that continues to grow and thrive: increased economic opportunity, improved infrastructure, ecological recovery, an alleviation of the ills associated with extreme poverty. But do the very conditions of poverty prevent these communities from looking beyond their most immediate needs?
The day after the association meeting, our group visited two of the village communities where association growers work and live. We "fist-bumped" boys who persistently followed our group of foreigners; shortly afterwards we saw them walking, arms wrapped around each other in a familiar gesture boys in our culture would never allow between themselves. And we learned of plans to build a community chapel, for which it is very likely the ten bags of cement are reserved. These are just two instances of future hopes I saw planted, taking root, growing—not unlike the coffee plants I was finally able to touch with my own hands, no longer a picture on class powerpoint slide, but a blossoming reality.
Tags Haiti, fair price, personal story, coffee, producer
JOIN OUR TEAM
Registration is open for the 2015 Bank of American Chicago Marathon, and, as in years past, we have our own fundraising team! We have 10 guaranteed spots, and they're bound to go fast. Commit to raise money to fund CFT's important work, and sign up to run the marathon with our team, Register here.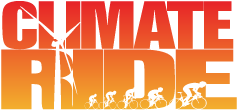 Want to learn more?
click
.