About Us
Member Organizations
Non-Profit Organizations
Non-Profit Organizations (NGOs)
Non-profit member organizations of Chicago Fair Trade, advancing fair trade principles in the Chicago metro area.
#
Web Link
Hits
1
The ASSIST Society
ASSIST stands for Aiding in Sustainable Solutions International Support Team

ASSIST means to partner with low-income families and communities to preserve, enhance, grow, revitalize and sustain a quality way of life.
298
2
AFSC Chicago Palestinian Olive Oil Project
Ziyarat az Zeitoun (Arabic for Visiting the Olives) program and Palestinian olive oil marketed through Zatoun and Holy Land Olive Oil. "the olive branches are international symbols of peace and tranquility, needed now more than ever in this devastated part of the world."

Ziyarat az Zeitoun (Arabic for Visiting the Olives) is an educational and advocacy project organized by the American Friends Service Committee that highlights Palestinian culture and current political realities on the ground in the West Bank and Gaza Strip through focusing on the Palestinian olive harvest.


1671
3
Bright Endeavors
Bright Endeavors is a non-profit social enterprise of New Moms, Inc., manufacturing and marketing eco-friendly candles and bath products, and commercial refill candle services to high-end event professionals, helping adolescent parents (16-25) transition into economic stability. Bright Endeavors provides on-the-job experience to some of Chicago's most at-risk youth.
422
4
Cafe Chicago
Café Chicago is a worker-made, worker-run cooperative that roasts, packages, and distributes great tasting, fair trade, organic coffee in the Chicago area. With a new model of job creation, job training, and social action that create living wage jobs and provide training in coffee roasting and cooperative management, the for-profit Café Chicago also funds the social justice organizing of Latino Union at a time of dwindling non-profit funding.
468
5
Chicago Manufacturing Renaissance Group
The Manufacturing Renaissance is an independent nonprofit organization working to rediscover, redefine, and rebuild advanced manufacturing in the knowledge economy. Manufacturing Renaissance champions advanced manufacturing as a foundation for sustainable, middle-class communities. Our innovative and practical programs foster economic stability, social well-being, and environmental stewardship.
454
6
Jobs with Justice
JwJ's mission is to improve working people's standard of living, fight for job security, and protect workers' right to organize. JwJ has created a network of local coalitions that connect labor, faith-based, community, and student organizations to work together on workplace and community social justice campaigns.

Jobs with Justice coalitions now exist in over 40 cities in 29 states in all regions of the country, made up of both member organizations and thousands of individual activists who sign the Jobs with Justice pledge to be there five times a year for someone else's struggle as well as their own. JwJ creates strategic alliances locally and among organizations nationally to develop a broad base of support. By building a base of diverse constituencies at the local level as well as providing training, coordination, and networking at the national level, Jobs with Justice is re-building the infrastructure that gives communities a sense of their own power.

Chicago Jobs with Justice

333. S. Ashland
312-738-6203


2386
7
Just Haiti
Just Haiti aims at building just relationships between producers and consumers. The organization uses a "fair-trade-plus" approach and a revolving loan fund to help an association of subsistence farmers in Haiti develop their own coffee-export business, and assists them in marketing the coffee in North America. Contact: Kim Lamberty at kim@justhaiti.org
1665
8
Leaders From The Kitchen
The Leaders from the Kitchen Project promotes women's microenterprise development by sharing authentic recipes and stories from emerging women microentrepreneurs in Belize and Nicaragua. The book was developed by a team of women leaders from Chicago, Belize and Nicaragua with grant funding from the U.S. Dept. of State's Bureau of Educational and Cultural Affairs, administered by Citizen Bridges International. Despite challenging economic circumstances, the women featured in the cookbook have started businesses, created jobs and furthered economic opportunities for other women in their communities. Cookbook sales will launch this winter, and 100% of sale proceeds will be reinvested in the nonprofits featured in the book, supporting economic development programs for women in Belize and Nicaragua.
394
9
LOOM
Loom, a group of creative and enterprising women, working in collaboration with local Chicago designers to produce beautiful, handmade products.

"We are - woven together."
237
10
National Alliance of Latin American and Caribbean Communities
The National Alliance of Latin American and Caribbean Communities (NALACC) is a network of community-based, Latino and Caribbean immigrant-led organizations, that seeks to raise the quality of life for immigrant communities in the United States, as well as communities in migrant-sending countries in Latin America.
1022
11
Oxfam America Midwest Office
Oxfam America is committed to creating lasting solutions to poverty, hunger and social injustice. The Midwest office works to reform agriculture trade policies to help farming communities all over the world achieve a more stable and sustainable existence.
829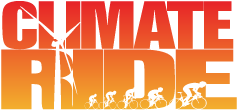 Want to learn more?
click
.