About Us
Member Organizations
Faith Based Members
Faith Based Members
Faith based members of Chicago Fair Trade, advancing fair trade principles in the Chicago metro area.
#
Web Link
Hits
1
Berry United Methodist Church
Berry UMC offers education on fair trade as part of it's ministry, hosting a fair trade market twice a year, a study group Conscious Consuming and the promotion and practice of environmental sustainability. It is also a distribution site for CSA vegetables.

1324
2
Catholic Relief Services
Catholic Relief Services works overseas to provide assistance to struggling low-income coffee farmers. Here in the United States, CRS supports those farmers by promoting Fair Trade—an alternative system of international trade that is rooted in the principles of human dignity, economic justice and global solidarity. To learn more about activities in the Chicago area, contact the Midwest Office at 312-733-5124 or email crsmidwest@crs.org

1305
3
Church of St. Paul and the Redeemer, Episcopal
Our Mission:
WELCOME all seekers
NURTURE one another in our journeys of faith
SERVE God's World

Fair Trade coffee and tea are served at all church functions. Fair Trade products are sold every three weeks and include beverages, chocolate bars and healthy snacks from Equal Exchange, olive oil from Palestine (through AFSC) and sugar from "Deans' Beans". A Fair Trade Holiday Fair is held, selling holiday craft items and baskets of edible goods. Periodic educational programs are presented.

1683
4
Chicago Religious Leadership Network
Responding to the call of Latin America's poor majorities, Chicago Religious Leadership Network on Latin America (CRLN) is an interfaith information and action network that mobilizes religious leaders and congregations in Illinois to advance peace, justice and human rights in our hemisphere. Through speakers, workshops, monthly membership updates, advocacy action initiatives, visits to Latin America, and meetings with U.S. policy-makers, CRLN engages religious leaders to speak out for more just U.S. policies in our hemisphere.

1759
5
Christ United Methodist Church
Here at CUMC, we take our values seriously. In all that we do, we strive to embrace all with Christ's love and grace by making an effort to value the following.
627
6
Countryside Church Social Action Committee
The Social Action Committee is involved with environmental and social justice issues, selling fair trade coffee and other fair trade products one Sunday a month.
1486
7
8th Day Center for Justice
8th Day Center for Justice: 205 W. Monroe Chicago 60606 (Phone: 312-641-5151) Impelled by the belief that all creation is sacred and inter-related; Imbued with the principles of nonviolence, mutuality and cooperation; 8th Day Center for Justice, a coalition of Catholic, religious congregations, commits to act as a critical alternative voice to oppressive systems and to work actively to change those systems.

1609
8
Emanuel Congregation
Emanuel is a vibrant, growing congregation located along Chicago's lakefront. What makes Emanuel so unique is its dedication to Jewish worship, learning and community by its diverse membership.Emanuel's Social Action Committee works to satisfy basic needs of those in their community through partnerships with different service organizations. Emanuel has is hosting their second annual Fair Trade holiday market in 2010.
945
9
Fourth Presbyterian Church
At Fourth Presbyterian Church, we believe that through mission outreach, we can serve our brothers and sisters in need, sharing in their struggles and hopes and working together for a world of compassion, peace, and justice.
598
10
Grace Lutheran Church
The ministry of Grace is about living out our Vision and Core Values. Grace Lutheran offers fairly traded items for sale and educates its congregation about the importance of a fair trade economy: We promote environmentally sustainable practices for congregants' homes and model those efforts at Grace, We foster respect for producers of fairly traded commodities.
1897
11
First Presbyterian Church, Elgin.
First Presbyterian Church is a multi-generational church with wonderfully wise seniors and frequently vocal babies, who share in our worship services. The church will be 125 years old in 2017, and love to sing.
144
12
Jewish Reconstructionist Congregation
Jewish Reconstructionist Congregation is a 500-plus household congregation known for its joyful spirituality, intellectual curiosity, inclusivity, and deep commitment to social justice. It has had a ongoing relationship with Mirembe Kawomera coffee cooperative in Uganda, and sells this coffee at various events in the metro area.

471
13
Lake View Presbyterian Church
Lake View Presbyterian has a long history of commitment to fair trade, maintaining a partnership with Maya Vinic cooperative in Chiapas Mexico.
521
14
Office for Peace and Justice
The Office for Peace and Justice is an office in the Department of Parish Life and Formation, within the Archdiocese of Chicago. It holds the mandate from Francis Cardinal George, O.M.I. to coordinate Archdiocesan advocacy and ministry regarding the Social Teachings of the Church. This office assists Catholics in knowing their faith and addresses issues of poverty, faithful citizenship, human rights, domestic policy, international development, peace, and care for Creation. In promoting respect for human life and dignity, the office works though our main programs: Justice Education, Catholic Campaign for Human Development, Catholic Relief Services, Organizing Catholics for Justice, Domestic Violence and Parish Sharing. In addition, this office resources other agencies regarding the Social Doctrine of the Church.
207
15
Our Saviour's Lutheran Church
We sell fairly traded items at the church and are connected to the sale and products of Mayaworks.

1534
16
Oak Park Friends Meeting
Friends (Quakers) are rooted in Christianity. The earliest Friends (in 17th century England) believed that there is an inward Light in each person that is from God. At Oak Park Friends Meeting we gather in worship, waiting expectantly to experience the Spirit of God. We minister to each other in silent worship and in spoken messages.
450
17
Unity Temple Unitarian
Unity Temple Unitarian Universalist Congregation:
Transforms individual lives through worship, faith development, pastoral care, small group ministry, and social mission.
Is a leadership center for Unitarian Universalism in the Midwest.
Cultivates leaders to actively foster in our wider society and the world greater health and wholeness.
453
18
University Church
We are a people committed to nurturing each other in spiritual journey through worship, Bible study, artistic expression, and Christian education.
We celebrate our rich racial and cultural diversity through a broad scope of programming.
We celebrate the family and nurture youth and young adults through mentoring and intentional programming, also preparing seminary students for ordination through leadership training.
We advocate for social justice in accompaniment with the disinherited of all geographies and circumstances.
We partner with those of other faiths and backgrounds, and share in collective work and responsibility, and cooperative economics.
392
19
Willow Creek Community Church - North Shore
We are a non denominational church whose doors are open to people from all backgrounds, regardless of where they are on their spiritual journey. We operate a fair trade market throughout the year and host fair trade events.
1014
20
Women of the Evangelical Lutheran Church/Grace Lutheran
Grace Lutheran's constitution delineates our beliefs in which we affirm the Triune God, Father, Son, and Holy Spirit. We believe that Jesus is the Christ and thus our Lord and Savior, and that the Gospel is the power of God for salvation of all that believe. We accept the canonical Scriptures of the Old and New Testaments as the written Word of God.
690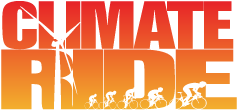 Want to learn more?
click
.