About Us
Member Organizations
Business Members
Business Members
Business members of Chicago Fair Trade, advancing fair trade principles in the Chicago metro area.
#
Web Link
Hits
1
Ambassador Organics
Ambassador Organics provides Fair Trade Certified, Biodynamic and USDA Organic Coffee, Tea and Spices.

1265
2
Artisans of Ghana
In March 2011, Artisans of Ghana's Terri Neil, traveled to HoHoe, Ghana to spend 10 short days as a Cross Cultural Solutions volunteer. There, she was immediately drawn in by the warmth of the Ghanaian people and a culture steeped in mutual-respect for one another.
Among the many small, independently-owned shops in HoHoe are a handful stocked with handcrafted objects - colorful paintings, fabric purses, wooden carvings, and amazing African drums. Made by Ghanaian artisans and craftspeople, these objects reflect the unique artistry and skill of a hardworking group of people.
414
3
Dill Pickle Co-Op
Dill Pickle Food Co-op offers healthy food choices and the benefits of cooperative practice to build a vibrant local community and more sustainable world. We meet community needs and strengthen area diversity through products, services, and education. Like others around the world, our co-op adheres to several basic Co-op Principles, which trace their roots back to the first consumer co-op in Rochdale, England.

Did you know that the Dill Pickle is one of the few places to purchase fair trade bananas in Chicago?
365
4
Door to Door Organics
Door to Door Organics partners with farmers to bring fresh, organic produce and natural groceries right to your doorstep. Door to Door Organics offers over 30 fair trade products!
200
5
Eastern Art Arcade
Curators of African Art & Culture Since 1972, Eastern Art Arcade sources African Masks, Kitchen Accessories, Home Furniture, Ebony & Wood Carvings, Walking Canes, Musical Instruments, Clothing & Fabrics, and One Of A Kind items.


947
6
Fair Earth
FAIR EARTH is a socially conscious and earth-friendly company that produces and markets high quality FAIR TRADE merchandise from East Africa.

1280
7
five ACCESSORIES
five ACCESSORIES offers handbags and accessories made with eco materials such as recycled netting, recycled motorcycle seats, repurposed plastic bags and fine silk and cotton. We also offer corporate products such as incentive gifts and convention give a ways with custom embroidery. We are the exclusive US Distributors for Smateria and La Vie Devant Soie out of Cambodia. Your purchase goes to provide income, dignity and hope to artisans and their families. In particular, we support a daycare and school offered as a free benefit to our artisans' children. On average, five meals are provided to from the proceeds of one product sold.
1496
8
Food For Thought
It is a simple and needed concept: If fairness works internationally, why not use that model domestically? Food For Thought, located in Honor Michigan, makes organic, fair trade, and wild-crafted jams, maple syrup, and more.
797
9
Global Fusion
Global Fusion is to supply quality imported Home Décor products that reflect the diversity of our world and community, by providing unique imported goods, exceptional service in an upscale and relaxed environment. Global Fusion attracts, hires and retains only the best quality and service minded associates. We continually seek ways to maintain profitability, while not compromising on product quality; value or service will be our long-term goal. Through effective partnerships with established 501c 3 Not-for-Profit organizations, we help empower the undeserved in our community and around the world by donating back 5% of our gross sales, while offering our clientele ways that they can help and make a difference.
375
10
Global Handmade Hope
Global Handmade Hope is a fair trade retail store with the mission to empower people so that they may take care of themselves and their families. Visit them at 6700 N. Northwest Highway Chicago, IL 60631.
1281
11
Greenheart Shop
Greenheart believes consumers have the power to affect positive World change by supporting sustainable and fair business practices in their purchasing choices.
Greenheart is Chicago's premier eco-fair trade non-profit shop, carrying eco fair trade products made by artisans from around the world. The purchase of these products improves the lives of real people and the products are made by establishments that take care of our Earth.
383
12
Greenola
Greenola works with women artisans in Bolivia. By paying fair prices and marketing the products, we provide an income and stability to these women and their families. Visit Greenola Style at 941 Grace St. Chicago.
Buy Greenola products at two Chicagoland locations: Andersonville Galleria at 5247 N. Clark Street and 1627 Sherman Ave in Evanston
990
13
Gracias
Our business exists to expand the market for fair trade products in the Chicago area, partnering with many fair trade businesses in the Chicago region. Contact us at donoghues-crain@sbcglobal.net
1680
14
Ishi Vests
Not only are ishi vests fair-trade, chemical-free, and 100% awesome, but 10% of all profits we make will go to sustainability efforts in India and the U.S. that ishi supporters find inspiring. We'll simply select projects that we love and allow customers to vote for the ones they believe in.

With an ishi vest, you get to stand out while you stand up for people & the planet.
228
15
The Kallari Foundation
Kallari products are purchased directly from the Kallari Association cooperative which pays its members better than fair trade prices for their high-quality organic cacao and handmade crafts.

1435
16
La Pucara
La Pucara Collections was established in 2011 to connect the fashionable women who wear our jewelry to our artisans, provide inspiration for a better, more fair world, and to share the beauty of the rainforest of Ecuador and Andes mountains.
107
17
The Little Traveler
The Little Traveler is a long time destination for shopping in Geneva. They recently opened a fair trade gallery with items from over 40 different countries. Their fair trade collection includes jewelry, scarves, toys, garden décor, baskets, musical instruments, handmade greeting cards, and soaps. And that's just the beginning.
219
18
Malia Designs
Malia Designs works with Non-Profit Organizations in Cambodia that produce textiles, we specialize in Evening Bags, Shoulder Bags, Recycled Bags and Accessories. Malia Designs donates a portion of our profits to organizations that fight Human Trafficking.

1351
19
Marketplace: Handwork of India
MarketPlace is a leading textile Fair Trade non-profit organization that provides access to global markets for low-income Indian women by using design to bridge the gap between skills and markets. Customer Service: 800-726-8905, 8:30 - 5 PM, M-F, CST or customerservice@marketplaceindia.com. Administrative Office: 847-328-4011, 9 - 5 PM, M-F, CST or webmaster@marketplaceindia.com.

1093
20
Mata Traders
Mata Traders provides chic and contemporary clothing to a growing network of socially-conscious consumers and retailers. Although we design our own clothing, it is produced by two Fair-Trade certified women's coops in India. This means that the women who make our clothing are paid a livable wage, and work in safe and fair conditions. Mata Traders uses traditional fabrics that support weavers and block printers throughout India, whose livelihood has been endangered by the shift of garment production to the factory. Most of our fabrics are hand-woven, and the vibrant colors come from environmentally-safe vegetable dyes and traditional block printing processes.
1306
Page 1 of 2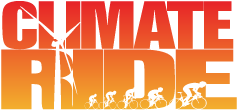 Want to learn more?
click
.